SymRec5 – MRCP: Speech recognizer meeting the highest demands
"I, ahm, well… I 'd like to fly from Munich to Zurich tomorrow morning at a quarter to seven."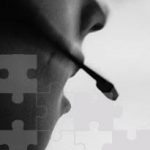 Natural speech is rarely perfect: Very often it covers colloquialisms or dialect vocabulary; spontaneous utterances lead quite often to pauses or sentence ruptures. The speech recognizer SymRec and SymComponents are optimized to consider these phenomenons so that the statements can be recognized and understood correctly.
Speech recognizer for all-purpose applications
SymRec is a speech recognizer for telephone-based applications in which users communicate with systems using spontaneous speech. This speech recognizer is the result of many years of valuable research and development and since 2001, it has been applied commercially as a component in major voice dialog systems. During a dialog, SymRec automatically adapts to the basic acoustic conditions as well as to the caller's voice. Thanks to features such as "barge-in" and out-of-vocabulary recognition, it is far easier for the caller to speak naturally.
Easy configuration
When developing new applications with SymRec, you don't have to go to the bother of creating recognizer syntax: in fact, SymRec learns the stochastic syntax of the given application on the basis of very few sample utterances. SymRec then automatically computes the pronunciation of individual words from its orthography – no special phonetics lexicon is needed.
Easy integration and scalability
The SymRec recognizer can be integrated into IVR platforms easily via MRCP or C-API and is suitable for the use in high-scale applications thanks to its modular architecture and the low necessity of resources. A whole host of possible configurations make SymRec the ideal tool for IVR integrators – the fast and simple way to create very powerful systems.
Understanding spoken language with SymComponents
On the basis of SymRec, SymComponents constitute the next logical step in "understanding" spoken language. SymComponents extract the meaning of statements or phrases: numerical sequences in any spoken form, credit card numbers, dates and times – just to name a few. SymComponents ease the workload of system developers, for instance by ensuring the validity of certain values already during the recognition process (for example checksums of credit card numbers).
Features SymRec 5.0
Phoneme-based, speaker-independent speech recognizer
Languages: German, English, Spanish (more on request)
High precision, especially with regard to free speech
Discrete and continual recognition; for example names, numbers, series of numbers, sentences, sentence fragments
Orthography-based recognition – no phonetics lexicon required
Choice of statistical or rigid grammar
Various vocabulary sizes: <10, <50, <500, <5.000; others available on request
High resistance to background noise
Channel and speaker adaption in the course of the conversation
Language identification and out-of-vocabulary function
specialist lexicons available (e.g. place and street names)
Technical Data
Compatible with standard PC hardware
Operating systems: Linux, Windows, Windows Server; others on request
Integration via MRCP V1 and V2 with prebuilt speech models or by C-API
Flexible scalability
Parallel DTMF and voice processing in combination with SymCTM
SymComponents
Yes/No
Individual numbers
Continuing number sequences (with and without check numbers)
Times and dates
Credit card numbers
Others on request